Nissan Elgrand Review
The Nissan Elgrand first manufactured in Japan in 1997 and is pure class. This luxury vehicle will catch your attention just at the first glance. It comes in various models such as the E50, the E51 and the E52. The 1st generation vehicle was produced from May 1997 – May 2002. In 2002 Nissan Elgrand Rider version was introduced with 5 door and exclusive front bumper & billet grille. While the second generation, Nissan Elgrand e51 was introduced in May 2002 and primarily competes with Honda Elysion and Toyota Alphard. The Nissan Elgrand is an eight-seater vehicle. It is just the perfect vehicle that you need for a vacation or a family retreat.  The quality of this vehicle is amazing with its impressive features, power and style.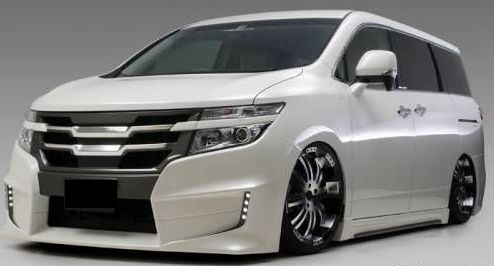 The new Nissan Elgrand has a reputation for excellence and is a popular vehicle in UK, malaysia, uganda & zimbabwe. If we talk about the used cars, nissan elgrand 2014, 2010, 2008, 2005, 2004, 2003 are the most famous models. This vehicle is hospitable and offers comfort for both the driver and the passengers like no other mini-van. Thus, being dubbed as the King of minivans. In today's world, the Nissan Elgrand is viewed as a luxury drive that boasts of its prosperity and high status.  This minivan is not just a vehicle for the eyes but it is not pricey. Nissan Elgrand prices are very reasonable.
Exterior
One look at the
and you will like what you see. The striking appearance of the Elgrand has a touch of the Nissan Z sports car. Its unique front and rounded rear has a dynamic finish that stands out.  The unique and impressive design of the Nissan Elgrand complements is look. The dynamic body offers a smooth and comfortable riding time.
Additionally, it has two sunroofs at the top. The sunroofs enable free flow of fresh air in and out of the Elgrand and allow sunlight rays to penetrate into the cabin while riding. The Nissan Elgrand has top class features with spacious cabin that gives space and versatility. The spacious cabin gives comfort to passenger ensuring they enjoy the ride and have a pleasing time.
Interiorly, it is fitted with infrared headphones partnered with music box. The music box is CD, DVD and USB enabled. Travel in a Nissan Elgrand and enjoy entertainment like no other. This adds to the ride enjoyment. Underneath the luggage board, you can find a spacious storage cabin.
Performance
Nissan Elgrand specifications do not disappoint. In first generation, various engine combinations of nissan elgrand were available including the petrol VQ35DE, VG33E and diesel ZD30DDTi & QD32ETi.It has a strong engine of 2,488cc with a 16-valve. It consumes fuel of 9.3 liters per 100km and can attain a maximum speed of 180kmh. This minivan also has an ample horsepower of 170bhp at 5,600rpm, a strong torque of 245Nm at 3,900rpm. These features ensure that the Nissan Elgrand does not gamble when it comes to safety and stability. Moreover, it has been fitted with load springs and aluminum links suspensions. The link suspensions add up to the Elgrand ride stability and comfort. The Nissan Elgrand has a strong body that aids in dissolving crash energy to lessen the damage that may occur inside the minivan.
In addition, Nissan Elgrand has a dynamic control application that triggers the engine and the brakes for stabilization at certain times when the minivan may experience slippery roads. To add on to its deluxe features, the Nissan Elgrand has a 360view monitor that give the driver a complete bird's eye view. Is also has parking aids installed in all its four corners. The sensors detect obstacles and are therefore useful when parking to avoid those nasty mishaps!
Algys Autos Have over 40 Nissan Elgrand at any one time. Email us here click for full details and visit our Nissan Elgrand Stock Page.