Subaru Legacy For sale UK Registered direct from Japan all models available by Algys Autos Ltd, THE Best Value Subaru Legacy for sale in the UK. FACT. Your search for the best prices and quality Subaru Legacy for sale in the UK starts and ends here! All available via our unique 'Import Scheme'.
Subaru Legacy For Sale in the UK Via Algys Autos.
The UK Premier Importer supplying direct from Japan for over 20 years!
See Subaru Legacy for sale on the 'Stock' link above  OR
send us an email from below to get advance notification of Subaru Legacy for sale as they become available.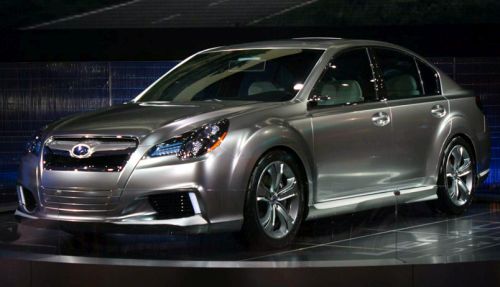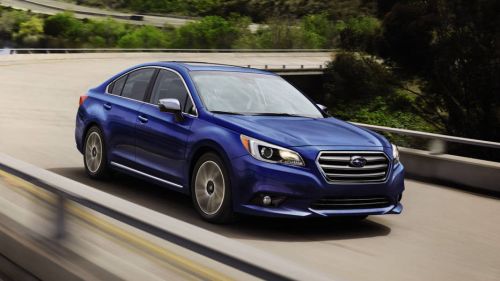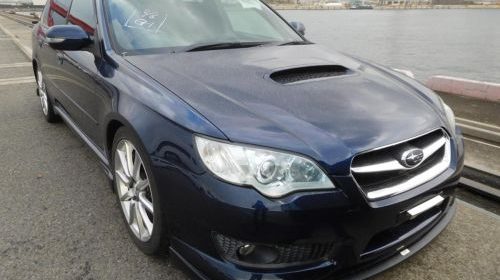 Introduction –
Important, Please Read
The Subaru Legacy is manufactured in Japan by Subaru since 1989. Considered by most to be Subaru's flagship car, it is unique for offering 4 wheel drive as a standard feature, together with Subaru's traditional boxer engine. The Legacy name derives from 'Liberty in Australia' out of deference to Legacy Australia, which is an organisation dedicated to caring for the families of military service veterans.
In 1996, a variant of the Legacy with heightened suspension was introduced called the 'Legacy Outback'. The Outback line was later split into its own model class in Year 2000, and was named as the 'Subaru Outback'.
Algys Autos are able to import and supply any variant of the Subaru Legacy, fully UK registered. The car will be presented to you at cost price + commisison fee via Algys Autos Import Scheme (see link above).
Subaru Legacy STi for sale UK registered direct from Japan and supplied fully UK registered. Best Subaru Legacy Sti UK. Algys Autos.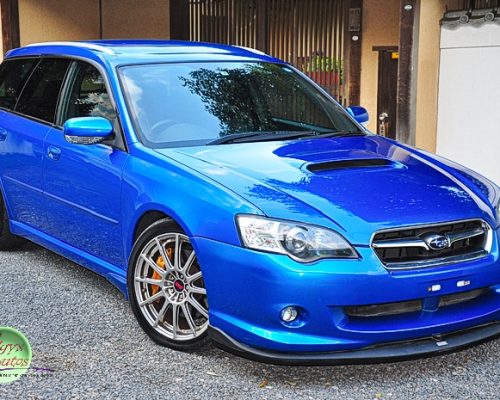 See more photos of this lovely Subaru Legacy Sti supplied fully UK registered direct from Japan here: Subaru Legacy Sti Photos.
What sets Algys Autos Ltd apart from the rest?
That's simple we only import fresh Subaru Legacy direct from our Japan garages NOT from very inferior UK auctions or from Subaru Legacy for sale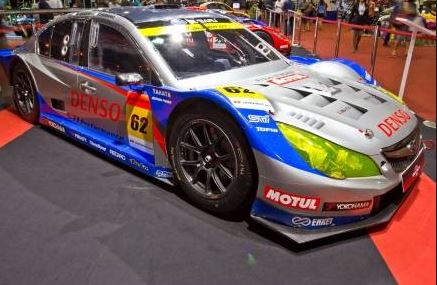 circulating within the UK. Most UK traders buy from the used UK market, generally these legacy are tired and have been subjected to the cruel and harsh winter roads and conditions. Ask to see the Japanese auction sheet and proof when and if they imported it from Japan…..if they can't or won't provide it, turn around, walk away and come to the experts.
Contact us via email and ask for our Subaru Legacy stock list of cars for sale arriving into the UK. We always have Subaru Legcay for sale and some will be en route to the UK.
Please Note:
If you compare our prices you will recognise that Algys Autos is, without doubt, the best 'Value for Money' Subaru Legacy for sale the UK, You will note that the prices offered 'Import Scheme'. The Import Scheme was a brain-child of Algys Autos over 20 years ago and many have tried to copy it with little success. The other traders even refer to the idea as the Import Scheme (conveniently dropping the 'Algys Autos' of course). The Import Scheme is where Algys Autos allows you to bring your selected Subaru Legacy into the UK as a 'Private Importation' and thus saves £1000's. We buy any model Subaru Legacy you chose to your detailed requirements under this scheme via our Garages in Japan.
We are the UK premiere importer and supplier and represent over 600 garages in Japan! Our UK garage at Bristol offer full facilities and your car can be delivered to your door via transporter. For full details click the link 'Import Scheme' You can also see on the following page recently Sold examples of Mazda Bongo and Ford Freda purchased on our Import Scheme. These prices represent un-surpassable quality and value for money.
Algys Autos Ltd are suppliers of all models to the trade, you too now have the opportunity to purchase at Japan trade prices! We consistently offer the very best value for money in the UK!
Did you know!
Subari Legacy Speed records
On April 23, 1998, a Generation III Subaru Legacy set a new world speed record for mass-produced turbocharged station wagons with small engines (1600 cc-2000 cc class), achieving 270.532 km/h (168.101 mph) over one kilometerin La Junta, Colorado. This record was previously set also by a Subaru Legacy,by a Generation II in 1993 at 249.981 km/h (155.331 mph).
The original Legacy speed record was set between January 2 and January 21, 1989, with three Japanese-spec turbocharged RS saloons in Phoenix, Arizona. The Legacy broke the 100,000 km FIA World Land Endurance Record by maintaining an average speed of 138.780 mph (223.345 km/h) for 447 hours, 44 minutes and 9.887 seconds, or 18.5 days. Pit stops were made every two hours with a driver change and refueling allowed.
Subaru Legacy UK Registered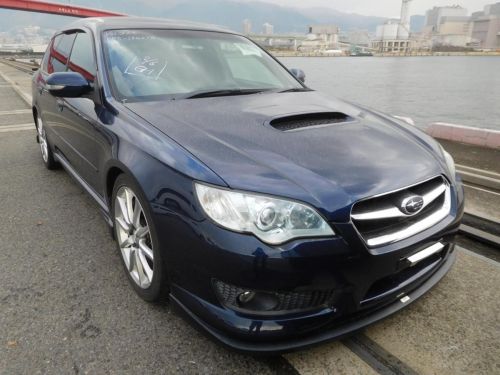 Subaru Legacy direct Japan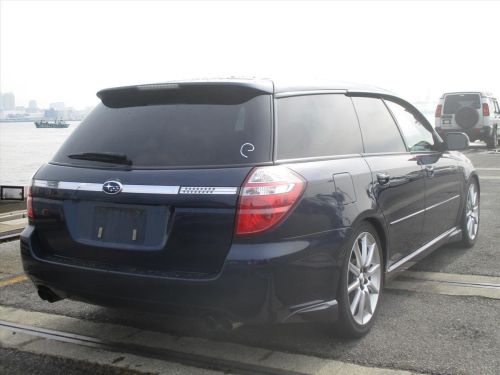 Best Prices for sale UK!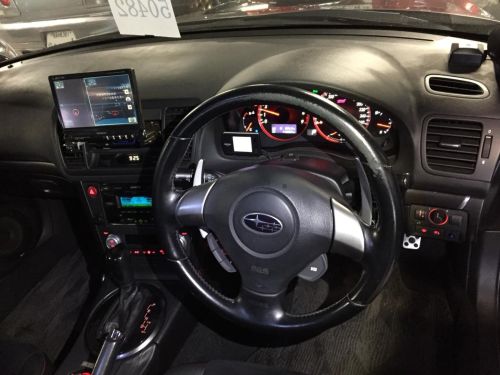 Subaru Legacy for sale UK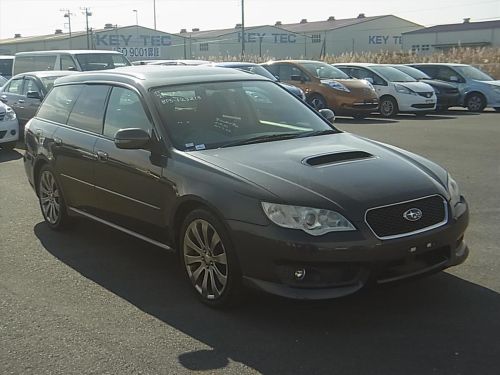 Subaru Legacy Algys Autos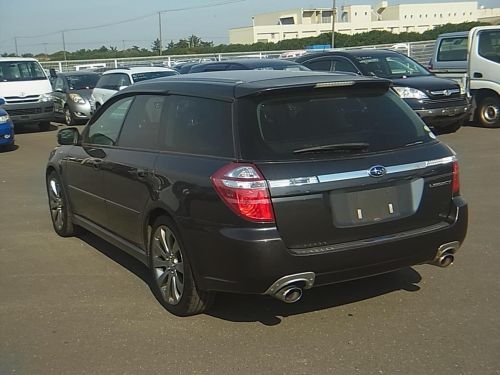 Algys Autos Subaru Legacy UK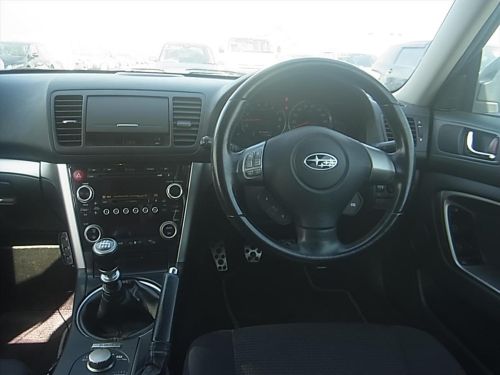 If you contact us for our current stock list of Subaru Legacy abailable for sale fully UK registered you will have the opportunity to see a full set of photographs showing the Subaru Legacy of your choice in the comfort of your own home to see time and again. These is NO obligation to our email service, advice or the YouTube videos.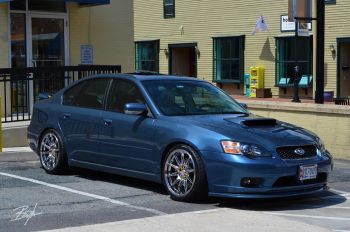 Look you've seen the Subaru Legacy for sale and prices…….. surely you got the idea by NOW!
Algys Autos Ltd is by FAR the best UK value Subaru Legacy available!! How? We have garages in Japan and UK. NO middle-men. We have the FULL infrastructure in place and we are not greedy. £350 profit per car SIMPLE. Try asking another dealer how much profit he's made on a car!
2005 (Sept) Subaru Legacy (BP5) Tuned by STi 4WD turbo 2000cc auto:
A Grade 4 Subaru Legacy Sti for sale with pin dent on n/s/f door. Repaired to the rear step. Front fog lights. STi 18" alloy wheels (lock nut adapter inside car). STi 4 pipe mufflers. Bilstein suspension with STi springs. STi half leather seats. Rear spoiler. Privacy glass. Winker mirrors. HID lights. Power driver seat. Momo leather steering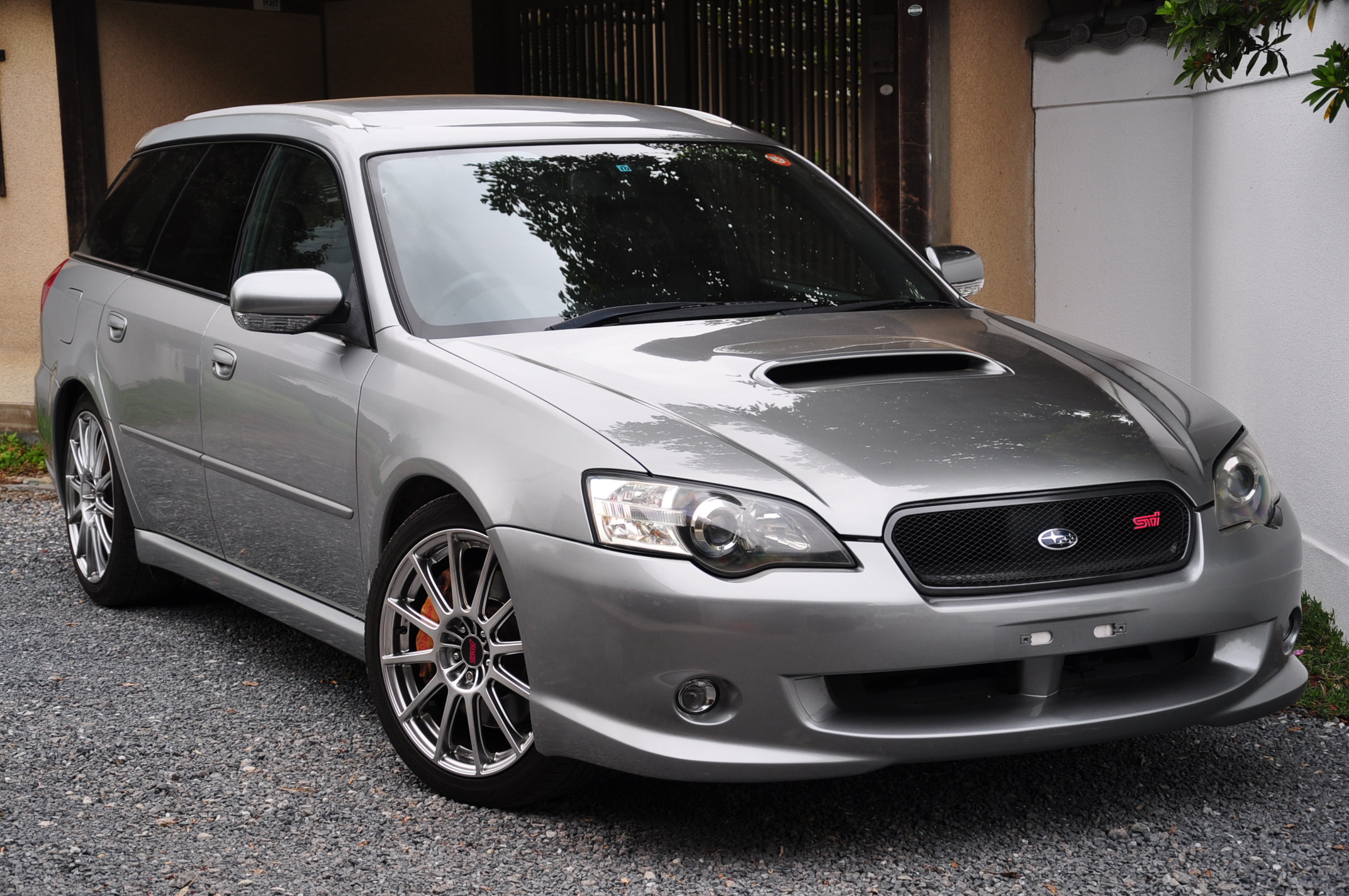 wheel. Remote entry. Drive recorder. Tonneau cover. ABS. Climate control. Dual airbags. Original floor mats. 62.000 miles, supplied with Full 12 months Mot, UK conformity and fully UK registered. For any Subaru Legacy model that you require simply email us with your requirements and dont forget to visit our stock page via the link at the top of this page. Email from Here.