Import ANY Car into the UK from Japan
To secure ANY car and remove from sale or request searches to enter the Import Scheme Email us Here
Introduction

 

(Important)
Algys Autos are NOT a garage we are the UK Premier Car Importer / Supplier of all Cars and Vehicles from Japan to the UK for well over 20 years, No-one can supply cars cheaper than the supplier! Algys Autos offer ANY Car or other vehicle you wish, direct from Japan, fully UK MOT & Registered for cost price plus a £350 commission fee. That's it. We can even deliver to your home address once UK registered with V5 and Mot. 
If you have already located, purchased or own a vehicle in Japan or elsewhere outside of the UK and you wish to use our services to import and arrange all UK Mot and registration for you – Then please visit the Private Import Scheme.
For Daily Stock updates email from here with your requirements. Email Here.
To see Vehicle Stock that we have to offer Click Here: Stock
Please note, The Algys Autos Imports Scheme was designed especially for the UK Trade, Now this unique Car Import Scheme has been made fully available to the UK General Public buyer! Nowhere can you get such Car Import prices, selection and safe service as Algys Autos Import Scheme. Import ANY Car into the UK direct from Japan.
Save BIG $$$ on UK Forecourt prices, get
ANY

car direct from the UK / Japan Importer!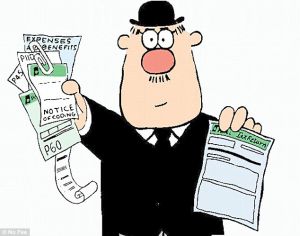 THE 'IMPORT SCHEME' – BRIEF DETAILS:

So, Here's the situation: You want to purchase a low mileage, good specification, good condition Japanese used Car Import. You have searched and visited UK car showrooms and found either 'junk', not the car specification that you want or the prices are just exorbitant. Correct? So it is obvious that if YOU could go to Japan, choose your car and import it yourself, then you would have the perfect car at a price that cannot UK compare. Yes of course, but that's just not possible, or is it?          Enter Algy's Autos. Import ANY Car into the UK from Japan
It is very simple, Algys Autos have the full infrastructure to accommodate every situation. Here's briefly just some of the reasons how we save you a fortune:
We have over 350 suppliers & Garages in Japan so there are no 'middle men' to be paid

We get better rates than most due to our standing in the Japan Trade

We get favourable shipping & transportation rates

We import for you at Private Vat figures not trade

We are not greedy, we charge a simple £350 +Vat commission (this is the largest saving, UK Trade simply cannot function on such a small profit margin & need to add thousands not hundreds. ) If you have any questions feel free to freefone us on 0800 634 7576 or email us by clicking here: Email Here.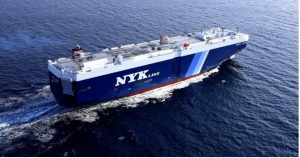 To Proceed
Browse our web pages see Car Stock and their On The Road UK Registered prices (OTR UK prices). (Please note our stock changes DAILY so for up-to-date stock you must email us!)
Contact us by email or freephone 0800 634 75 76. Tell us your car requirements. We will advise you of availability and prices.

Place a fully refundable commission fee with us and we will start to source vehicles available to Import in Japan for you. You will get photos, an independent inspection and advice from us.

When you have selected the used car that interests you (take as long and see as many reports as you like) we will arrange an inspection in Japan and try to purchase the car on your behalf. If successful we will then convey the car to our nearest Japan Garage and re-inspect, pass further comments and a catalogue of photographs.

We import the car into the UK for you, carry out all UK customs clearances and transport to our UK garage.

We will then Mot, Iva, conduct UK conversions and arrange UK registration. You can of course request anything further you require at the garage as we have full facilities including up-grades, mechanics, alarms, cosmetics etc.

We will then prepare the car for your collection or deliver it to your home address. Lead times are 3-12 weeks.

This system is unique to Algys Autos Ltd. We save time, you save money, how simple is that?
To see Stock available via Algys Autos Import Scheme: Click Here
The regulations governing the 'Import Scheme' are thus:
Car Import Scheme Regulations:
1. The car can be selected from Japan existing stock if it is in Japan or on a vessel to UK if it is not UK landed.
2. You can purchase any used car in Japan, or en route from Japan to the UK, for you using this scheme. Import ANY Car into the UK from Japan
3. The full purchase price of the car must be paid at time of purchase from Japan stock ( This is the Japan price for the car in Japan NOT the advertised UK price!) (the car only – NOT shipping, VAT and other UK duties / expenses).
4. We shall arrange all UK Car Import duties and fees. You will be given this invoice and pay exactly this fee.
5. The car can be shipped and imported to any UK port of your choice.
6. We can arrange your car collection from port, Mot, Registration, IVA test, Service, Conversions, any Cosmetics at our Bristol Garage. Even Nation-wide delivery!
7. The commission fee is £350 + Vat.This Fee has not increased in over 20 years!
8. We arrange EVERYTHING for you at a price that is impossible to equal!
9. We bring your car in with our other stock and it is 100% safe.
10. If you wish to be quoted for any car in our stock on the Car Import Scheme either contact us by phone or email as above.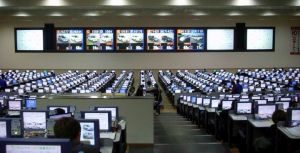 What the 'On the Road' Price Includes:
The cost of the car in Japan i.e. what the car cost at Japan auction / dealership etc.

Transportation to Japan docks, de-registration, clearances, export taxes, Port Fees, inspection at auction, Dhl Docs to UK


Car Freight to UK, UK Vat, Duty, UK Port Fees and clearance charges.

Collection from Port (There may be an additional transportation charge if the vessel arrives a different UK port), Mot (subject to pass), IVA (if required), UK Car conversions.

UK Registration, Number plates.


UK Road Fund tax has been changed since October 2014

. NO car is sold with road tax and it is the responsibility of the new owner to apply for and pay the relevant tax. Our garages will however do this for you at no additional charge if required.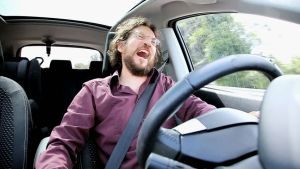 What the £350 Commission Fee covers:
Car Sourcing, inspecting, advising and purchasing of the car on your behalf in Japan.
Transportation from purchase site to Japan Port

Japan to UK Freight arrangements

Japanese Documentation and translation


UK Vat/Duty, Port Fees and all Car Import clearances

UK Garage to oversee the follow-on processing of your vehicle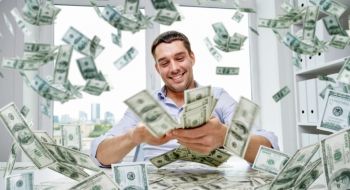 Another impressed Algys Autos Customer!