VW Karmann Ghia For sale UK Registered direct from Japan including Convertible supplied in UK by Algys Autos Ltd, THE Best Value VW Karmann Ghia in the UK. FACT. Your search for quality and valus VW Karmann Ghia for sale starts and ends here! All Karmann Ghia available via our unique 'Import Scheme'.
 VW Karmann Ghia for Sale in the UK Via Algys Autos.
The UK Premier Importer supplying VW Karmann Ghia for sale direct from Japan for over 20 years!
Contact us via email to get early advanced notifications of all VW Karmann Ghia for sale.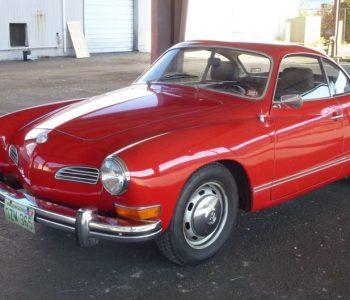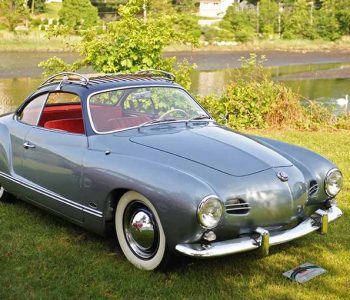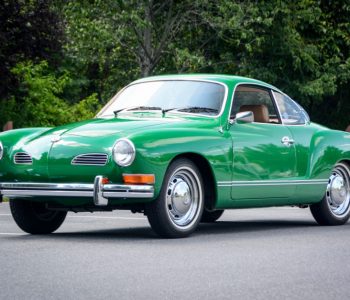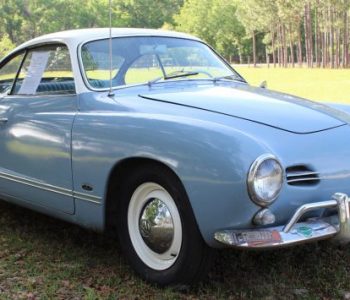 Introduction –
Important, Please Read
VW Karmann Ghia History:
The VW Karmann Ghia was a two-seater sports car marketed by Volkswagen, designed by the Italian firm Ghia, and built by German coach builder Karmann. Over 445,000 Karmann Ghias were produced between 1955 an 1974
The body and nose of the Karmann Ghia were handcrafted and significantly more expensive to produce than the strictly assembly line produced Beetle; this was reflected in the Karmann Ghia's higher price tag.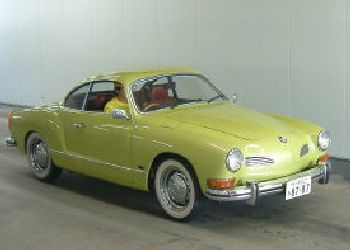 The design and prototype were well received by Volkswagen executives, and in August 1955 the first Karmann Ghia was built in Osnabruck, Germany. Public reaction to the curvy Karmann Ghia was excellent, and over 10,000 were sold in the first year, exceeding Volkswagen's expectations..
Since the first Karmann Ghia used the same Volkswagen air cooled engine, as the Beetle, the car was not suitable as a true sports car, however, the car's styling and "Beetle reliable" parts made up for this shortfall. The Karmann Ghia also shared engine development with the Beetle as the Type 1 engine grew larger with time, finally arriving at an engine displacement of 1584 cc
In August 1957 a convertible (cabriolet) version was introduced. Although this version is often called the "1958 model" by some, the Detroit automakers' trend of calling models manufactured in August of a year as the next year's model wasn't adopted by Germany until at least 1965. In August 1964, the VIN number of VWs started showing the last digit of the year as the 3rd digit of the VIN. All through production, multiple changes were also made to VWs without regard to the "model year" concept. Especially for these earliest Karmann Ghia, "September 1957" would be much more useful as a description of production model than the elusive "model year" that was only used by VW of America in marketing
The car was slightly redesigned for the 1960 model year. The most notable exterior changes were the car's front "nostril" grilles (which were replaced with a wider design), the headlights (which were moved up the fender), and the rear taillight lenses (which became taller and more rounded, sometimes referred to as "cats-eye" lenses). Cars made from 1955 to 1959 are referred to as "lowlights," due to the lower placement of the headlights, and are much sought-after by VW Karmann Ghia purists and collectors.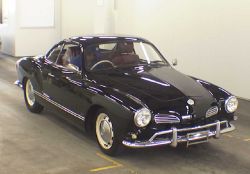 1970 saw larger taillights with integrated reverse lights, as well as squarish wrap-around turn signals, versus the "bullet" style used on earlier cars. The taillights were revised again in 1972, becoming taller and wider, with more visibility from the side. Large safety bumpers were added for 1973. Additionally, 1973 saw the removal of the unusable back seat as a means of skirting new seat belt regulations. Where the seat was once located, there was now a simple shelf with no back rest
In late 1974, the car was discontinued mainly due to increasing safety regulations and sluggish sales, in favour of it's water-cooled front-drive replacement; the Rabbit/Golf based volkswagen Scirocco.
Algys AUtos can supply all models and variants of the VW Karmann Ghia fully UK registered, contact Algys Autos via Email here for details. 
What sets Algys Autos Ltd apart from the rest?
That's simple, we import fresh VW Karmann Ghia stock direct from our Japan garages NOT from very inferior UK auctions or from VW Karmann Ghia circulating for sale within the UK. Most UK traders buy their VW Karmann Ghia from the used UK market, generally these cars are tired and have been subjected to the cruel and harsh winter roads and conditions. Ask to see the Japanese auction sheet and proof they imported it from Japan…..if they can't or won't provide it, turn around, walk away and come to the experts.
Contact us via email and ask for details of any VW Karmann Ghia avialbale for sale in Japan and to be imported into the UK.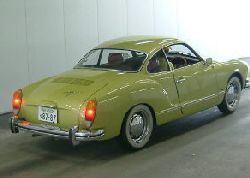 Please Note:
Compare our prices of VW Karmann Ghia we offer for sale and you will recognise that Algys Autos is, without doubt, the best 'Value for Money' in the UK, You will note that the prices are offered via the 'Import Scheme'. The Import Scheme was a brain-child of Algys Autos over 20 years ago and many have tried to copy it with little success. The other traders even refer to the idea as the Import Scheme (conveniently dropping the 'Algys Autos' of course). The Import Scheme is where Algys Autos allows you to bring the selected vehicle into the UK as a 'Private Importation' and thus saves £1000's. We buy any model to your detailed requirements under this scheme via our Garages in Japan.
We are the UK premiere importer and supplier and represent over 600 garages in Japan! Our UK garage at Bristol offer full facilities and your VW Karmann Ghia can be delivered to your door via transporter. For full details click the link 'Import Scheme'. These prices represent un-surpassable quality and value for money.
Algys Autos Ltd are suppliers of all models to the trade, you too now have the opportunity to purchase upit VW Karmann Ghia at Japan trade prices! We consistently offer the very best value for money in the UK!
VW Karmann Ghia imported by Algys Autos direct from Japan and supplied fully UK registered.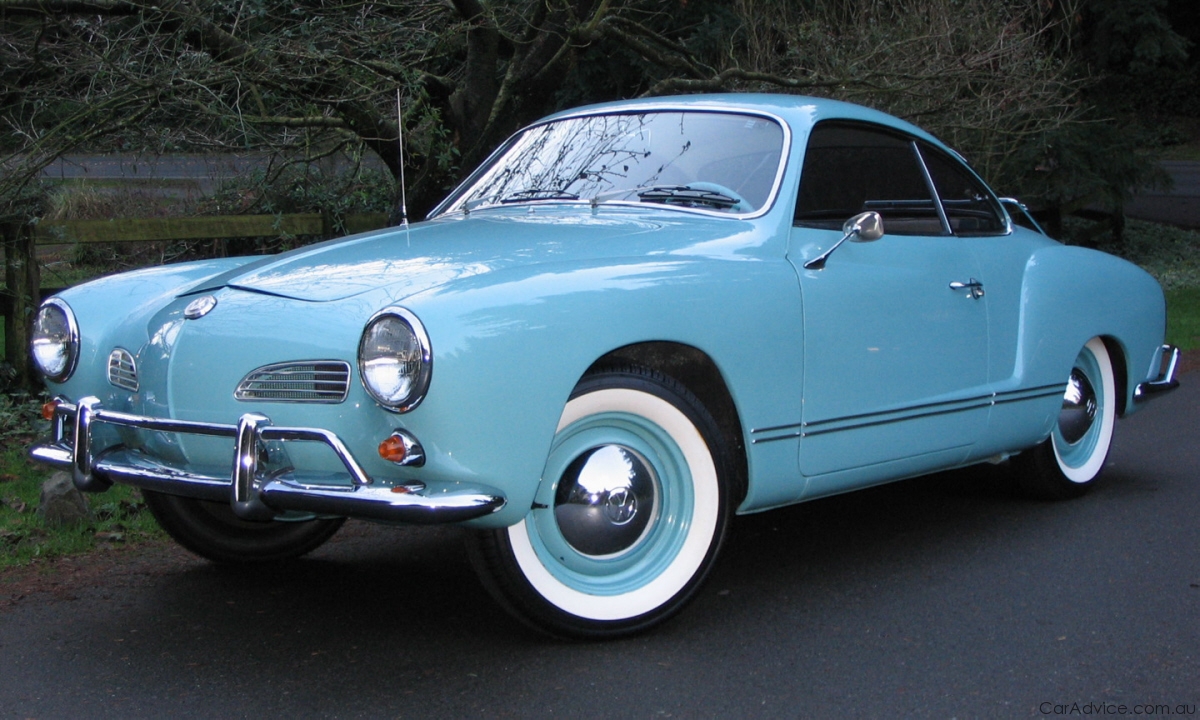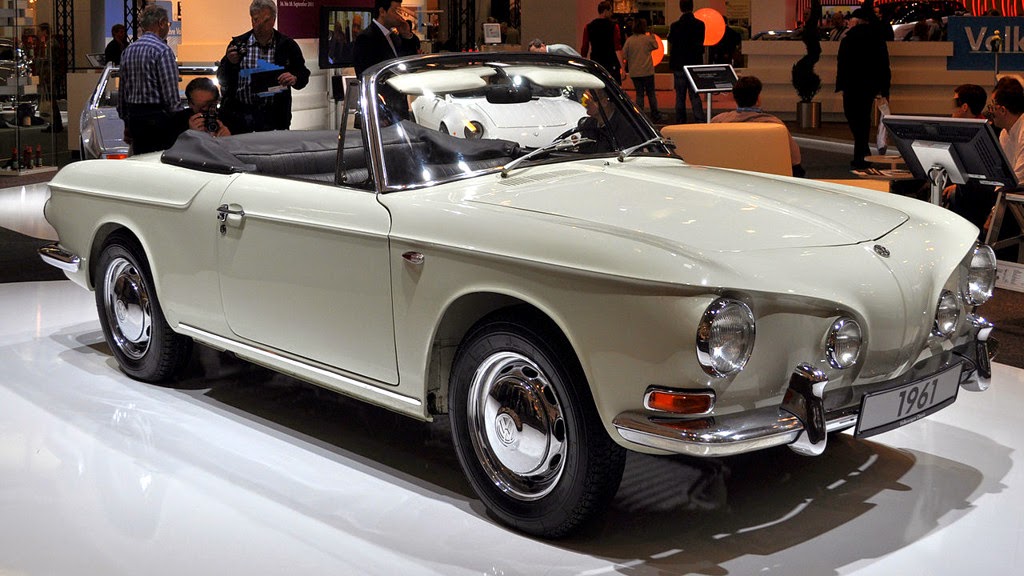 VW Karmann Ghia Builds:
Years Built Engine Size (cc) Power (BHP) Max MPH Details
1955-1959 1192 (1200) 30 75
Cabriolet introduced 1957
Interior updated 1957
'Rollerball' accelerator pedal replaced with flat, conventional one 1957
1960-1964 1192 (1200) 34 76
Right-hand drive available
Headlamps raised
Rear lamps enlarged
Larger 3-slot "nostrils"
All-synchromesh gearbox1
1965-1966 1285 (1300) 40 78
Flat wheel hubcaps
Ventilated wheels
1967-1970 1493 (1500) 53 82
12-volt electrical system adopted
Front disc brakes
Semi-automatic gearbox offered
1971-1974 1584 (1600) 60 94
Glass rear window on cabriolet
Dual-port engine
Wrap-around glass indicators
Larger 10″ tail lights
Huge 14″ tail lights and "Europa" bumpers from 1972
If you contact Algys Autos via Email for details on any VW Karmann Ghia offered for sale in Japan you will get the opportunity to see details and photos showing the VW Karmann Ghia in japan for sale of your choice in the comfort of your own home to see time and again. These is NO obligation to our email service, advice or the YouTube videos.
Some lovely Examples of VW Karmann Ghia
VW Karmann Ghia Classic
VW Karmann Ghia Classic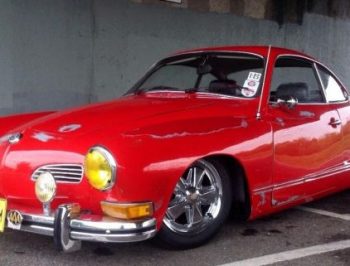 VW Karmann Ghia Lowered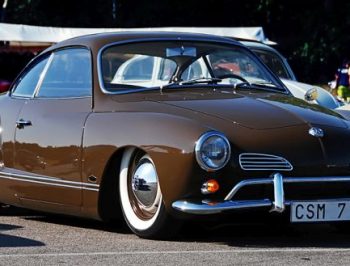 VW Karman Ghia UK Reg.
Send us an Email Now and ask for details of VW Karmann Ghia for sale from Japan to the UK supplied UK Registered of course!
Look you've seen the cars and prices…….. surely you got the idea by NOW!
Algys Autos Ltd is by FAR the best UK value VW Karmann Ghia available!! How? We have garages in Japan and UK. NO middle-men. We have the FULL infrastructure in place and we are not greedy. £350 profit per car SIMPLE. Try asking another dealer how much profit he's made on a car!