Land Rover Discovery for sale
Land rover Discovery for sale fully UK registered direct Import from Japan, See the Stock Link at the head of the page or email Algys Autos direct to get details of all Land Rover discovery avialbale for sale in Japan able to be imported and supplied to you fully UK registered. Email from Here.  See our Import Scheme here.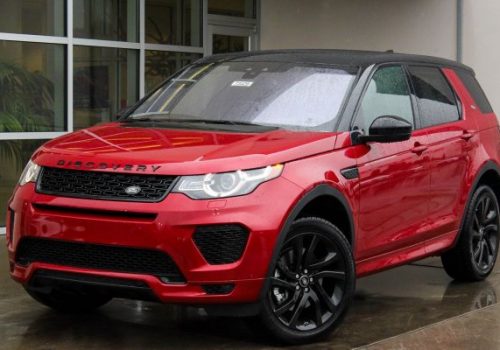 Back in 1947, a man named Maurice Wilks and his brother Spencer,sketched the first outline of a vehicle in the sand. Before the Welsh beach, in front of their farm came the first making of what we call the Land Rover today. Development commenced soon after with simple body parts made from a light alloy to build the chasis and a Rover engine to power it.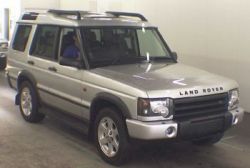 In April 1998 Land Rover celebrated it 50th anniversary. At this time four limited edition models are unleashed along with the Land Rover Discovery Series 2. Another innovation is Active Cornering Enhancement (ACE), a computer-controlled high-pressure hydraulic system to control vehicle roll. The ABS braking system of the new Discovery incorporates the Hill Descent Control (HDC) system developed for the Landrover Freelander
Remember if you want to save £'s on any of our fantastic quality vehicles see Algys Autos Import Scheme on the link above. There is absolutley NO better way to own a quality, low mileage Land Rover Discovery or ANY model Land Rover!
Algys Autos supply quality low mileage Land Rover Discovery imported direct from Japan and for sale in both petrol and turbo diesel. We can of course also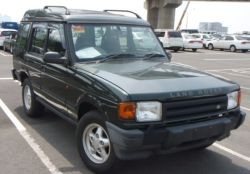 supply Land Rover Freelander, Range Rover and Defender. The cars are all low mileage, Fully Loaded with Aircon, Alloys, Leather interior etc and totally RUST FREE! The prices are far lower than you would expect and represent tremdous value for money. These Land Rover Discovery are available via our Unique ' Import Scheme. ( For details Click Import Scheme link above) which represents an even lower 'On The Road' price! Each car is fully inspected by our trained staff and will bring you not only a beautiful vehicle but a tremendous saving as well, email and ask for details here. 
We can search and locate your Land Rover Discovery for sale in Japan to YOUR Specification Via our Import Scheme and supply the car to you fully UK registered.
Land Rover Discovery for sale top of the range, leather seats, alloys, twin AC with climate , 7x seats, roof rails, alloys – Just 1x thing these cars don't have that the UK ones do. Can you see what it is?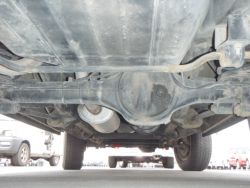 RUST!  UK ones always come complete with rust, not something available on the Japanese ones!