Mitsubishi Pajero For sale UK Registered direct from Japan including SWB, LWB, Petrol and Turbo Diesel Pajero by Algys Autos Ltd, THE Best Value Mitsubishi Pajero in the UK. FACT. Your search for the best value and quality Mitsubishi Pajero starts and ends here! All available via our unique 'Import Scheme'.
Mitsubishi Pajero For Sale in the UK Via Algys Autos.
The UK Premier Importer supplying direct from Japan for over 20 years!
See any Mitsubishi Pajero in Algys Autos stock by searching via the 'Stock' link at the top of the page.
Send us an email and advise exactly what model Mistsubishi Pajero you want, leave the rest to us!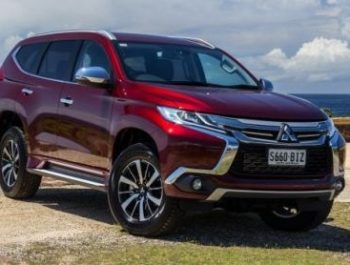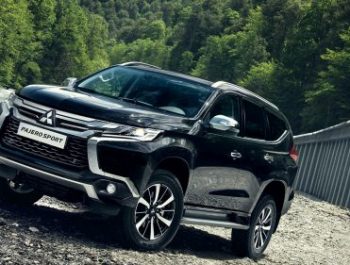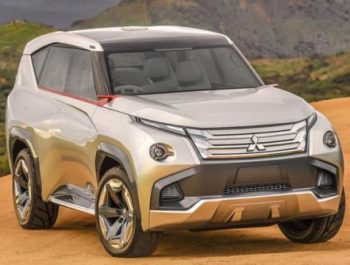 Introduction –
Important, Please Read
Shown below are Mitsubishi Pajero imported and supplied UK Registered by Algys Autos. These vehicles come in 3 Engine sizes; 2.5, 2.8 & 3.2. All Algys Autos Mitsubishi Pajero are the top of the range Exceed; there is NO better model. Please view each one and advise us via the email link to get more details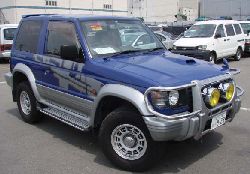 of similar Pajero for sale in Japan that we will Import and UK Register for you. Simply contact us and we shall source the car to fit your exact requirements from one of our many Japan Garages via the Import Scheme. There is simply NO cheaper or more cost effect way to purchase a Mitsubishi Pajero than to import via the UK Importer / Supplier, FACT! Mitsubishi Pajero For Sale.
A Brief History: The Mitsubishi Pajero is a sport utility vehicle manufactured by Mitsubishi Motors from 1982 to the current date. It was named after Leopardus pajeros, the Pampas Cat which inhabits the Patagonia plateau region in southern Argentina. However, because pajero is a slang term for "wanker" in the Spanish language, alternative names have been adopted for certain overseas markets. It is known as the Mitsubishi Montero (meaning "mountain warrior") in Spain, India, and the Americas (except Brazil), and as Mitsubishi Shogun in the United Kingdom. The Pajero import is considered a better alternative to the UK Shogun as build levels are superior and optional extras are somewhat standard on the imported Pajero. … For the Full story see the bottom of the page.
What sets Algys Autos Ltd apart from the rest?
That's simple, Algys Autos import fresh Mitsubushi Pajero stock direct from our Japan garages NOT from very inferior UK auctions or from Mitsubushi Pajero circulating for sale within the UK. Most UK traders buy from the used UK market, generally these cars are tired and have been subjected to the cruel and harsh winter roads and conditions. Ask to see the Japanese auction sheet and proof they imported it from Japan…..if they can't or won't provide it, turn around, walk away and come to the experts.Mitsubishi Pajero For Sale.
Contact us via email and ask for details of Mitsubishi Pajero For Sale into the UK. Email here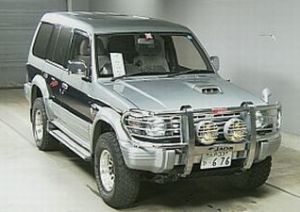 Please Note:
Compare our prices of Mitsubishi Pajero for sale and you will recognise that Algys Autos is, without doubt, the best 'Value for Money' in the UK, You will note that the prices are offered via the 'Import Scheme'.
The Import Scheme was a brain-child of Algys Autos over 20 years ago and many have tried to copy it with little success. The other traders even refer to the idea as the Import Scheme (conveniently dropping the 'Algys Autos' of course). The Import Scheme is where Algys Autos allows you to bring the selected vehicle into the UK as a 'Private Importation' and thus saves £1000's. We buy any model to your detailed requirements under this scheme via our Garages in Japan.
We are the UK premiere importer and supplier of the Mitsubishi Pajero and represent over 600 garages in Japan! Our UK garage at Bristol offer full facilities and your car can be delivered to your door via transporter. For full details click the link above 'Import Scheme' These prices represent un-surpassable quality and value for money.
Algys Autos Ltd are suppliers of all Mitsubushi Pajero models to the trade, you too now have the opportunity to purchase at Japan trade prices! We consistently offer the very best value for money in the UK! Mitsubishi Pajero For Sale.
Mitsubishi Pajero For Sale 2.8 TDi Super Exceed, Full Electric Heated LEATHER INTERIOR, 7-Seater, Fully Loaded with all extras, Twin Aircon, Alloys, Electric Sunroof, Stereo System, Electric Windows, Retractable chrome Mirrors, Super Select 4×4 Gear box, Electronic Suspension, Climate Control, 12 Months Mot, Metallic Green over silver, Excellent Condition, Auto with  and at an un-beatable price via ALgys Autos Import Scheme.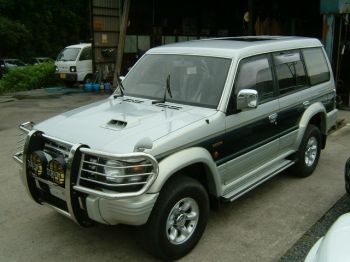 Mitsubishi Pajero For Sale 3.2 DiD Turbo Diesel Intercooler Exceed, Year 2000, 5 Door, 7 Seats, Absolute top of Range with Twin Aircon, Roof Rails, Twin Airbags, ABS, PAS, Electric windows, locking and Chrome Mirrors, CD Stereo, Wood Facia, Luxury Seats, 4×4 Super Select Gearbox, Alloy Wheels, Metallic Silver, Automatic with overdrive, Climate Control, Alarm / immobiliser, Rear Wash/Wipe, Front Spotlights, 51,000 miles, …SOLD via Import Scheme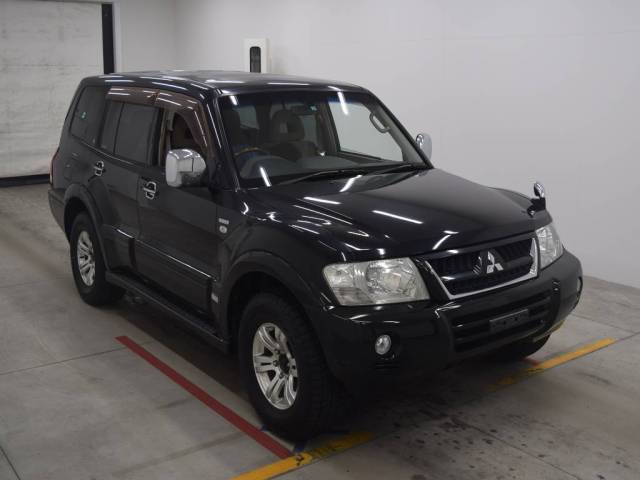 Mitsubishi Pajero for Sale SWB
Algys Autos can supply ANY Mitsubishi Pajero For Sale, UK Registered, even the very limited edition Pajero Flying Pug! Below are the Short Wheel Base (SWB) Versions in 2.5, 2.8 and 3.2 engine sizes.
Here are examples of the SWB from year 1997:
If you contact us and ask for our current stock of Mitsubishi Pajero for sale you will also get the opportunity to see full details and photograohs showing the Mitsubishi pajero for sale of your choice in the comfort of your own home to see time and again. These is NO obligation to our email service, advice or the YouTube videos.
Mitsubishi Pajero – The History
First generation (1982–90)
The first generation Mitsubushi Pajero made its debut at the Tokyo Motor Show in October 1981, and was launched in May 1982. Initially, it was a three-door, short-wheelbase model available with a metal or canvas top and three different engines options:
2.0-litre 4-cylinder petrol (2000/2.0)
2.6-litre 4-cylinder petrol (Astron 2.6)
2.3-litre naturally aspirated diesel (2300 D)
2.3 liter turbocharged diesel (2300 TD/2.3 TD).
It was loaded with features that had previously not been seen on a Japanese four-wheel-drive car: a turbocharged diesel engine, a front double wishbone suspension with torsion bar springs, power steering and suspension seats. This made the Pajero a four wheel drive vehicle which integrated all the amenities of a passenger car.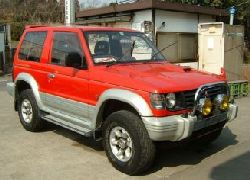 In January 1983, only a year following its launch, mildly tuned production Pajeros entered the world of motor sport.
The Pajero, however, failed to appeal to everyone. It was seen to be a commercial vehicle, and since it was only available in a short wheel base form, it didn't really appeal to those with families.
Hence, in February of 1983, Mitsubishi came out with a long wheel base, five door model, to serve the needs of a larger target market. The long wheel base model was available with a choice of two different engines; a 2.0-litre turbocharged petrol (badged as "2.0 Turbo" and "2000 Turbo" in some markets) and a 2.3 liter turbocharged diesel (badged as 2.3 TD or 2300 TD).
The long wheelbase model also increased seating capacity to seven, with available third row seats, which could be folded to the sides for additional trunk space or combined with second row seats to form a bed.
The Pajero was further refined in June 1984. The turbo diesel engines now had higher horsepower/torque ratings, whilst the long wheel base models got standard four wheel disc brakes and four way adjustable shock absorbers as standard equipment.
A new flagship model was then introduced in early 1987, with a two-tone paint job, fifteen inch (38 cm) light alloy wheels, front seat heaters, wool seat covers, genuine leather headrests, a three spoke steering wheel and a sound system with radio/cassette. Also at this time, a version of the Pajero/Montero was marketed to Dodge dealers as the Raider, which ran through 1989.
Finally in 1988, a 3.0-litre SOHC V6 engine was made available, alongside a 2.5-litre turbo diesel engine, with the first 4×4 intercooler. This translated to better acceleration in mid to high rev ranges. The long wheel base models got a coil link suspension system for better ride comfort and off-road ability.
The first generation was introduced on May 7, 1982 and manufactured until 1991.
Second generation (1991–2000)
Mitsubishi sold over three hundred thousand Pajeros in 1989 and 1990 However, the time for a redesign was long due and 1991 saw the first Generation II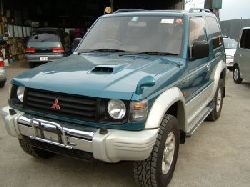 Pajero. Just about everything was now new and further enhanced. A new, larger body was available in four different versions; Metal Top, Canvas Top Convertible, Semi High Roof Wagon and High Roof Wagon (long wheel base). The short wheel base models where stretched by 70 millimeters (2.8 inches) and the long wheel base models by 30 millimeters (1.2 inches). The available engines included a 3.0 liter 12-valve SOHC with ECI-Multi electronic fuel injection and a 2.5 liter turbocharged diesel engine with an intercooler.
The second generation also saw the introduction of Super Select 4WD (SS4) [known as ActivTrak 4WD in some markets] and multimode ABS, which were firsts on Japanese four wheel drives. SS4 was ground-breaking in the sense that it combined the advantages of part time and fulltime four wheel drive with four available options: 2H (high range rear wheel drive), 4H (high range full-time four wheel drive), 4HLc (high range four wheel drive with locked center differential and 4LLc (low range four wheel drive with locked center differential). Another advantage of this second generation system is that it gave the driver the ability to switch between two wheel drive and fulltime four wheel drive at speeds up to 100 km/h (62 mph), whereas the first generation Pajero had to be stationary to switch from rear wheel drive to four wheel drive (but not from four wheel drive back to rear wheel drive). Multi-mode ABS, on the other hand, was equally innovative. This meant ABS would be fully functional in all modes of SS4, as braking with a locked center differential requires completely different braking parameters.
In July of 1993, two new power plants were introduced; a 3.5 liter 24-valve DOHC with ECI-Multi and a 2.8 liter turbocharged diesel with an intercooler. A new, larger transmission and transfer case was also part of the upgrade.
The Pajero Evolution was introduced in October 1997, which was developed in response to new entry requirements for the Paris – Dakar Rally's T3 Class. The Pajero Evolution came standard with a 3.5 liter 24-valve DOHC V6 with Mitsubishi Innovative Valve Timing and Electronic Lift Control (MIVEC). A new, dual plenum variable intake helped increase horsepower and a new suspension made the ride even smoother.
In 1998, vehicles destined for General Export and the GCC (Gulf Cooperation Council Countries) received a facelift. Wider fenders, new headlights, grille, bumper, fog lights and sidesteps were all part of the redesign. Driver and front passenger SRS airbags were made standard on models equipped with the 3.5 liter DOHC V6 engine, whilst still remaining optional on GLS models with the 3.0 liter SOHC V6. An upgraded interior wood trim was made available on 3.0 liter GLS and 3.5 liter models. A leather-wrapped or leather and wood trim steering wheel was also made available, alongside an upgraded suspension and steering system. The 3.0 liter 12-valve SOHC engine was now available with a 24-valve configuration. Models without wide fenders remained as base models (GLX), available with a 2.4 liter 16-valve DOHC engine, producing 147 hp. The 3.0 liter 12-valve engine was optional on these GLX models, and remained the base engine on the GLS.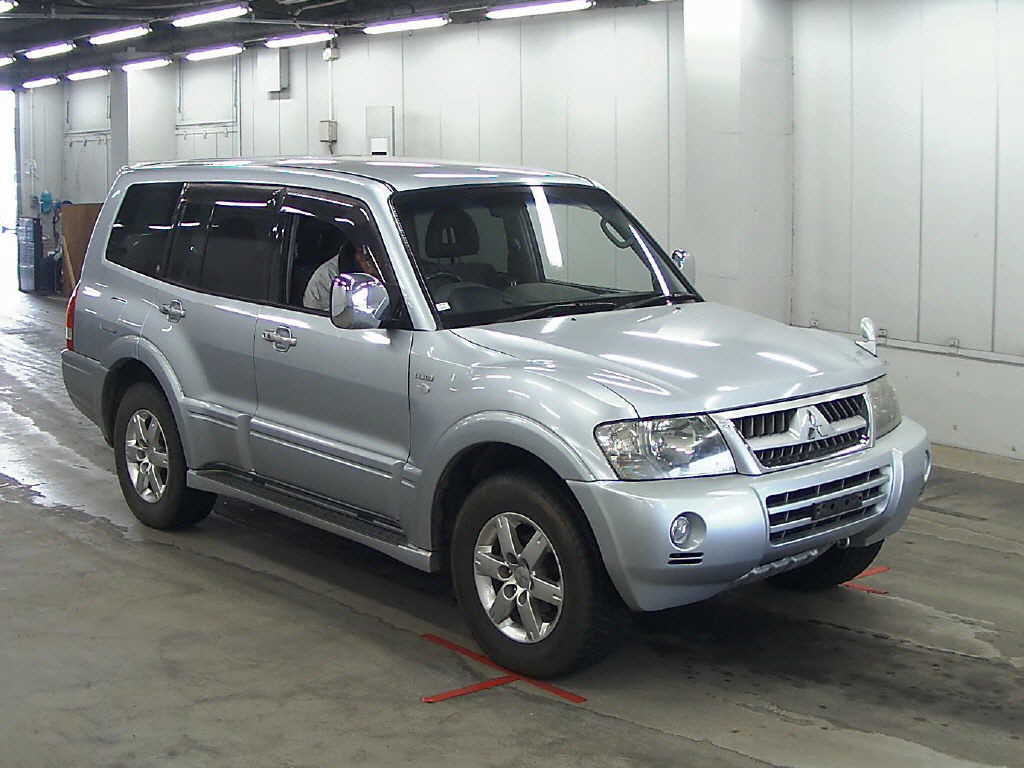 The second generation was introduced on January 22, 1991 and manufactured until 1999. It retained the two body styles, but design was rounder and more city-friendly than the previous bulky model. The 3.0 L V6 gasoline engine was retained, now available with a 24-valve head, capable of 136 kW (183 hp/185 PS), while the 2.5 turbodiesel's power was slightly increased to 73 kW (98 hp/99 PS). In 1993, the Mitsubishi Pajero was slightly restyled, and larger engines were introduced, a 3.5 L V6 with 153 kW (205 hp/208 PS) and a 2.8 L SOHC turbo diesel rated at 92 kW (123 hp/125 PS). These versions introduced Mitsubishi's Super Select four wheel drive system (known as Active-Trac in the United States), with an electronic transfer shift that could split power between both axles without the need to stop the car. It worked at speeds up to 100 km/h (62 mph)..
The first generation Pajero was also marketed as the Hyundai Galloper in Korea, Europe and GCC Countries, while the second generation was in production elsewhere.
This model remains in production in India, whereas the latest generation is sold there as the Montero. And in the Philippines as the Pajero 2.8 Field Master 4×2 alongside with the 4th Generation Pajero. It is known to be the only one of its kind among Pajeros worldwide to delete the Super Select 4WD drive train.
Third generation (1999–2006)
The third generation Mitsubishi Pajero hit the Japanese Domestic Market in 1999, whilst it was made available to other markets in late 2000 as a 2001 model. The vehicle was completely redesigned, inside and out and now has a lower, wider stance. A lower center of gravity meant the Pajero had better on-road handling manners, whilst the new body has over three hundred percent more torsional rigidity. The biggest change to bring this about is that the Pajero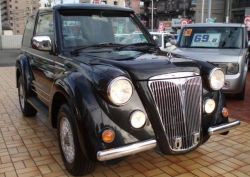 now utilizes a unibody construction, as opposed to the previous body-on-frame (box-ladder). This also helped give the Pajero a longer suspension stroke. The fuel tank was also strategically placed between the axles for better safety.
The SS4 system was also further refined, as bevel gears were replaced with planetary ones. This meant the front-to-rear torque setting ranged from 33 to 67, with the ability to adjust to 50/50 depending on surface conditions. The system was also made fully electronic, which meant the vehicle didn't have to be in gear to switch between drive modes. After all the upgrades, the system was renamed to Super Select 4WD II (SS4-II).
Alongside rack and pinion steering (as opposed to the recirculating ball system on previous generations), the Pajero also offered a choice of three transmissions; a five speed manual, a four speed INVECS-II automatic and a five speed INVECS-II tiptronic.
An all-new 3.8 Liter SOHC 24-valve V6 power-plant was also introduced on this generation. This engine utilizes an Electronic Throttle Valve (ETV), to deliver a refined cruising power with power to spare for off-road ventures.
The third generation was introduced on August 2, 1999 and was replaced in Autumn of 2006, having been restyled in 2003. This was the most luxurious of the three generations, moving to a more upscale segment to compete against the Land Rover Discovery, but more importantly, to counter its home rival Toyota Land Cruiser's growth. The 3.0 L engine's power was decreased to 130 kW (175 hp/177 PS), and the 3.5 L engine was given gasoline direct injection, increasing power to 162 kW (217 hp/220 PS) in the Japanese market.
Mitsubishi Pajero 3200cc TDi Year 2016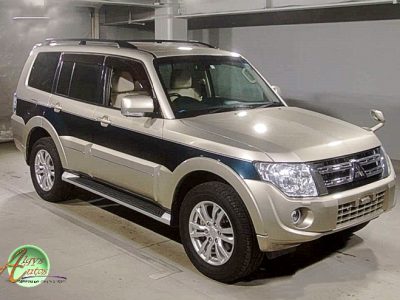 Some Recent Examples sold Via the Import Scheme
42,000 miles 2.8tdi 4 wheel Drive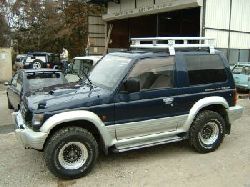 36,000 miles 2.8TDi 4 Wheel Drive
36,000 Miles 3500cc Evo 4 Wheel Drive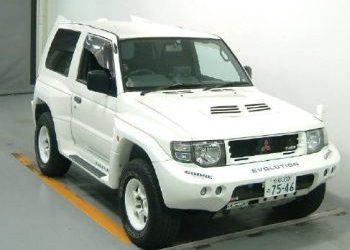 3.2 TDi 4x Wheel Drive LWB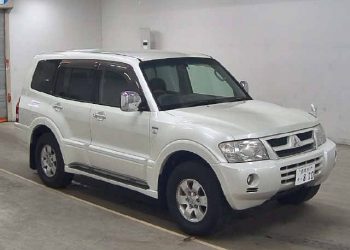 Send us an Email Now and advise us what model and detailed spec Mitsubishi Pajero you require now from Japan to the UK supplied UK Registered of course!
Look you've seen the cars and prices…….. surely you got the idea by NOW!
Algys Autos Ltd is by FAR the best UK value Mitsubushi Pajero available!! How? We have garages in Japan and UK. NO middle-men. We have the FULL infrastructure in place and we are not greedy. £350 profit per car SIMPLE. Try asking another dealer how much profit he's made on a car!