Daihatsu Midget For sale UK Registered direct from Japan by Algys Autos Ltd, THE Best Value in the UK. FACT. Your search with quality and best prices in mind starts and ends here! All available via our unique 'Import Scheme'.
All Daihatsu Midget for Sale in the UK Via Algys Autos.
The UK Premier Importer supplying direct from Japan for over 20 years!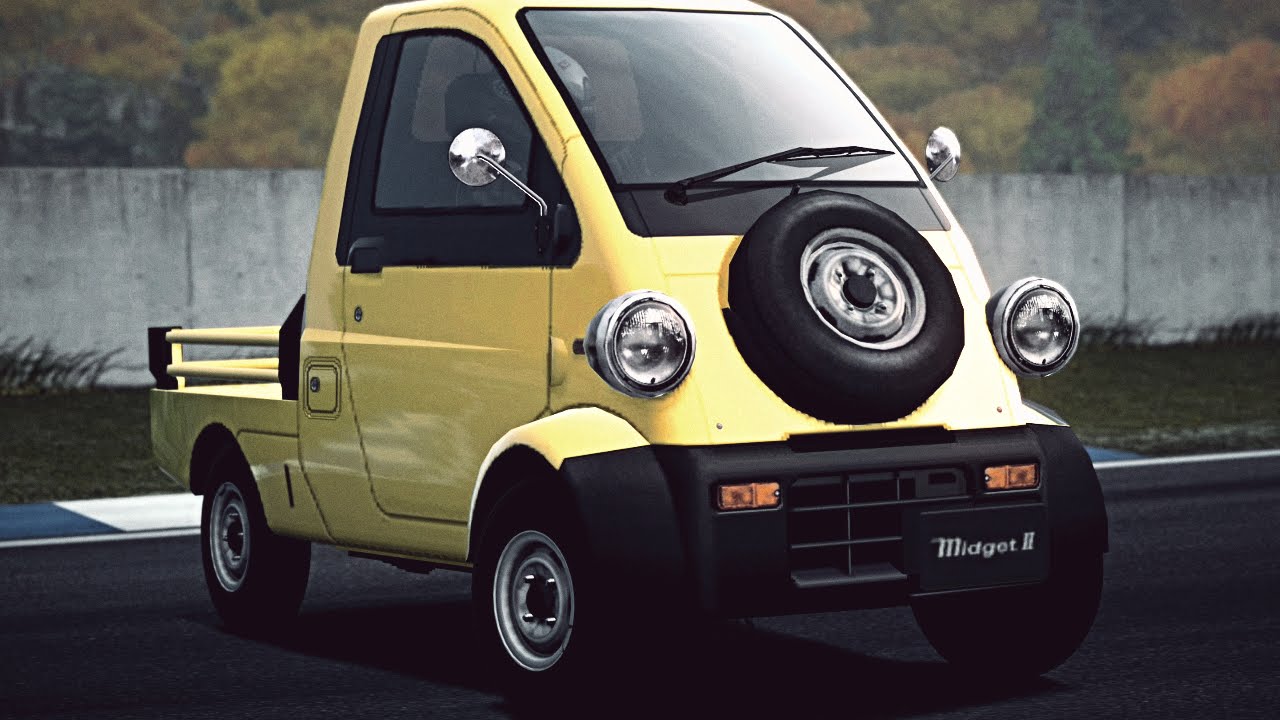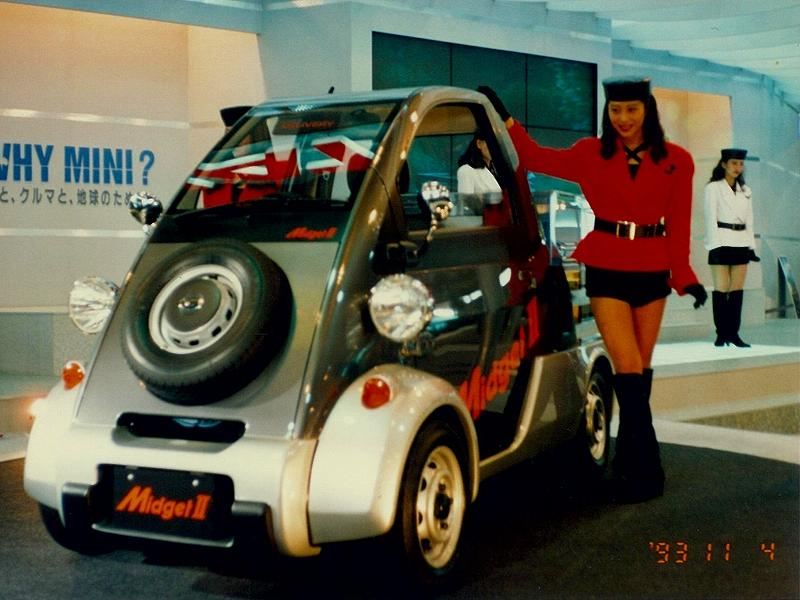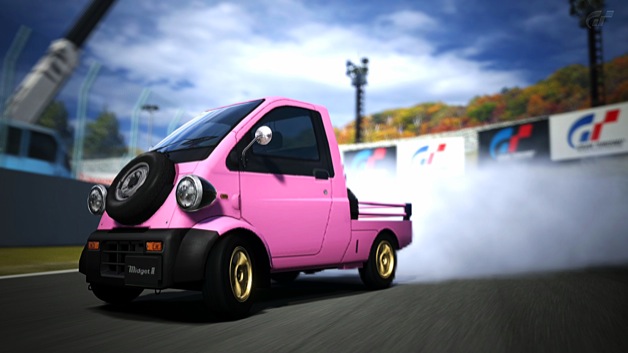 Introduction –
Important, Please Read
Compare our prices of Daihatsu Midget For Sale and you will recognise that Algys Autos is without doubt, the best 'Value for Money' in the UK.
You will notice that the prices offer our 'Import Scheme'. The Import Scheme was a brain-child of Algys Autos over 20 years ago and many have tried to copy it with little success. The other traders even refer to the idea as the Import Scheme (conveniently dropping the 'Algys Autos' of course). The Import Scheme is where Algys Autos allows you to bring the selected vehicle into the UK as a 'Private Importation' and thus saves £1000's. We buy any model to your detailed requirements under this scheme via our Garages in Japan.
We are the UK premiere importer and supplier and represent over 600 garages in Japan! Our UK garage at Bristol offers full facilities and our cars can be delivered to your door via transporter. For full details click the link 'Import Scheme' You can also see on the following page recently Sold examples of Mazda Bongo and Ford Freda purchased on our Import Scheme. These prices represent unsurpassable quality and value for money.
Algys Autos Ltd are suppliers of all models to the trade, you too now have the opportunity to purchase at Japan trade prices! We consistently offer the very best value for money in the UK!
What sets Algys Autos Ltd apart from the rest?
Simple, Algys Autos are NOT a garage we are the UK Major Import / Supplier and we import fresh stock direct from our Japan garages NOT from very inferior UK auctions or from Daihatsu Midget for sale circulating for sale within the UK.
Most UK traders buy from the used UK market, generally these cars are tired and have been subjected to the cruel and harsh winter roads and conditions. Those that Imort will of course not be selling at the prices we supply for! Ask to see the Japanese auction sheet and proof they imported it from Japan…..if they can't or won't provide it, turn around, walk away and come to the experts.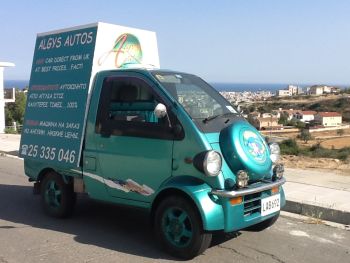 Contact us via email and ask for our stock list of cars available in Japan to import and register into the UK, we always have a minimum of 20 Daihatsu Midget available for sale for supply to the UK at any given time!!
Algys Autos Daihatsu Midget used as a great advertising vehicle, it get fabulous attention wherever it goes!
Some History:
The original Daihatsu Midget featured a single seat, a doorless cab, and handlebar steering. In 1957 the DK Midget was introduced. The engine was an air-cooled 2-stroke design of 250 cc which produced 10 hp (7 kW).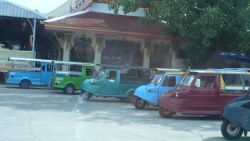 In 1959 the MP Midget was introduced – updated with such features as a steering wheel, doors, and seating for two. The engine was an air-cooled 2-stroke design of 305 cc which produced 12 hp (9 kW).
Subsequent revisions to the MP design were made, resulting in the model MP4 (which featured a larger cargo bed than the original model) and finally the MP5 (which introduced automatic oil mixing for the 2 stroke engine) which remained in production until 1972.
By 1972, 336,534 units had been produced and production was terminated because of the falling popularity of three wheeled models to more modern four wheeled models.
The Daihatsu Midget I has also been sold outside Japan as the " Bajaj ", "Tri-Mobile", or "Bemo". It's one of the first cars manufactured by the Japanese automaker Daihatsu, known for its low cost, practical vehicles. Almost exclusively used as an autorickshaw (or 'tuk-tuk') the Midget was also a well known
icon of public transportation in South Asia.
Not meant for performance, this obscure vehicle does weave through larger traffic well, despite the fact that it only has three wheels. These original tuk tuk are a little harder to find nowadays and are of course collectable.
Daihatsu Midget Generation 2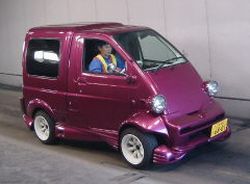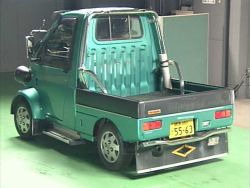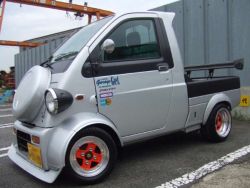 Daihatsu Midget 2
From 1996 to 2001, Daihatsu manufactured a four wheeled kei Midget with four-wheel drive or air conditioning as options. As Kei cars, they were equipped with 660 cc engines.
The Daihatsu Midget 2 was introduced as a concept at the 1993 Tokyo Motor Show. There are 2 types of engine available, differentiated by the injection type, one being electronic. Both are identical in width and height, but the EFI (Electronic Fuel Injection) version is shorter by 75mm. They are available in one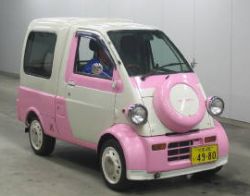 seater or 2 seater, with automatic and manual transmissions available.
The automatic is 2 seats with all manual being 1 seat version. The manual has a choice of 4 or 5 speed gearbox but the 5 speed is far rarer and a premium on price would be expected. The Daihatsu Midget 2 has 3x general models or grades, B, D and R.
The B grade is base, the D is the middle grade with the R being the top spec with more chrome and aircon etc. Obviously expect to pay more for the better grade car. Daihatsu Midget 2 is an extremely quirky and collectible fun car, and it has been recognised as having some tremendous advertising properties.
On the Road (OTR) prices start from about £3500 for a nice one, depending on grade and mileage. If your budget is less then we can of course adjust the specification and mileage to suit.
All models of the Daihatsu Midget For Sale are available Via the Import Scheme. Email from here for details
Remember we can fully customise your Daihatsu Midget for you as you require at our Bristol Garage upon UK arrival. Customisation is completed whilst the car is being registered so there is no delay in delivery.
If you contact us for our current availability you will get the full details showing the Daihatsu Midget For Sale of your choice in the comfort of your own home to see time and again. These is NO obligation to our email service or advice.
Look you've seen the cars and prices…….. surely you got the idea by NOW!
Algys Autos Ltd is by FAR the best UK value available!! How? We have garages in Japan and UK. NO middle-men. We have the FULL infrastructure in place and we are not greedy. £350 profit per car SIMPLE.
IF you still need convincing contact us via email  . No obligation, just email us and ask for the latest Daihatsu Midget availability. Not difficult is it.