Honda Elysion For sale UK Registered direct from Japan including all Honda Elysion models by Algys Autos Ltd, THE Best Value in the UK. FACT. Your search for the best quality & prices starts and ends here! All available via our unique 'Import Scheme'.
Honda Elysion For Sale in the UK Via Algys Autos.
The UK Premier Importer supplying direct from Japan for over 20 years!
To see current Nissan Elysion Stock for sale visit the 'Stock' Link above
To see in advance Nissan Elysion coming into stock Email from here: Email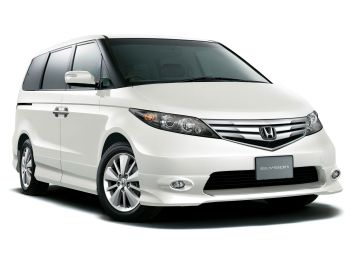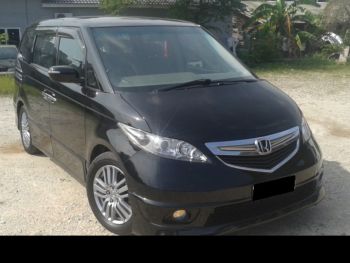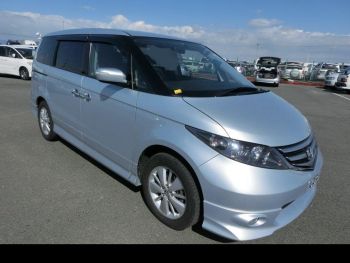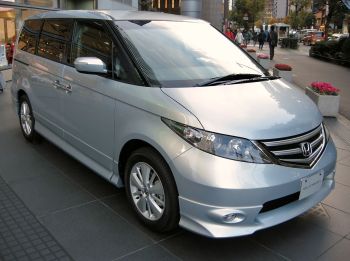 Introduction –
Important, Please Read
The Honda Elysion is a minivan with seven or eight seats that was initially sold only in Japan as a rival to the Toyota Alphard and the Nissan Elgrand. It looks very similar to the Honda Odyssey but is not the same vehicle. Honda were inspired to name the vehicle 'Elysion' from the Greek word for heaven.
The Honda Elysion was offered for sale with either the 2.4 L DOHC with i-VTEC producing 160 PS or the 3.0 L SOHC V6 i-VTEC producing 250 PS. The V6 was also available with Variable Cylinder Management. The higher trim level 'Prestige' model was available with the same V6 used in the Honda Legend, producing 300 PS and available with 4 Wheel Drive. However, vehicles with 4 WD had the engine power reduced to 279 PS.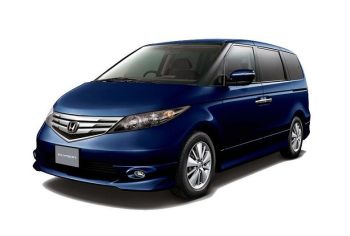 Compare our prices of the Honda Elysion that we offer for sale and you will recognise that Algys Autos is, without doubt, the best 'Value for Money' in the UK, You will note that the prices offered 'Import Scheme'.
The Import Scheme was a brain-child of Algys Autos over 20 years ago and many have tried to copy it with little success. The other traders even refer to the idea as the Import Scheme (conveniently dropping the 'Algys Autos' of course). The Import Scheme is where Algys Autos allows you to bring the selected vehicle into the UK as a 'Private Importation' and thus saves £1000's.
We buy any Honda Elysion model to your detailed requirements under this scheme via our Garages in Japan.
We are the UK premiere importer and supplier and represent over 600 garages in Japan! Our UK garage at Bristol offer full facilities and your car can be delivered to your door via transporter. For full details click the link above as 'Import Scheme'. These prices represent un-surpassable quality and value for money.
Algys Autos Ltd are suppliers of all Honda Elysion For Sale in the UK, you too now have the opportunity to purchase at Japan trade prices! We consistently offer the very best value for money in the UK!
What sets Algys Autos Ltd apart from the rest?
Simple, we import fresh Honda Elysion stock direct from our Japan garages NOT from very inferior UK auctions or from Honda Elysion circulating for sale
within the UK. Most UK traders buy from the used UK market, generally these cars are tired and have been subjected to the cruel and harsh winter roads and conditions.
Ask to see the Japanese auction sheet and proof they imported it from Japan…..if they can't or won't provide it, turn around, walk away and come to the experts; Algys Autos.
Contact us via email and ask for our Honda Elysion advanced notification stock list of cars arriving weekly into the UK, we always have a minimum of 10 Honda Elysion for sale and en route to the UK at any given time!!
Please Note:
So, Here's the situation: You want to purchase a low mileage, good specification, good condition Japanese used Car Import. You have searched and visited UK car showrooms and found either 'junk', not the car specification that you want or the prices are just exorbitant.
I'm right aren't I? So it is obvious that if YOU could go to Japan, choose your car and import it yourself, then you would have the perfect car at a price that cannot UK compare. Yes of course, but that's just not possible, or is it? Enter Algy's Autos.
It is very simple, we have the full infrastructure to accommodate every situation. Here's briefly just some of the reasons how we save you a fortune:
We have over 350 suppliers & Garages in Japan so there are no 'middle men' to be paid
We get better rates than most due to our standing in the Japan Trade
We get favourable shipping & transportation rates
We import for you at Private Vat figures not trade
We are not greedy, we charge a simple £350 +Vat commission (this is the largest saving, UK Trade simply cannot function on such a small profit margin & need to add thousands not hundreds. ) If you have any questions feel free to freefone us on 0800 634 7576 or email us by clicking here: Email Here.
Some Examples of Honda Elysion For Sale direct from Japan Supplied Fully UK Registered
Algys Autos always have a constant flow of Honda Elysion available for sale Via our Unique Import Scheme within the supply chain either just into Japan stock, en route via Vessel or putting into UK port.
To be honest it is incredibly difficult to keep the website daily current as stock literally changes constantly, here however are a few examples of those recently available within the system.
It is my no means comprehensive as we have about 20 in the system at anyone time. For an accurate list always emails us for a no obligation advance list and be put on the daily email list. 
Honda Elysion Mpv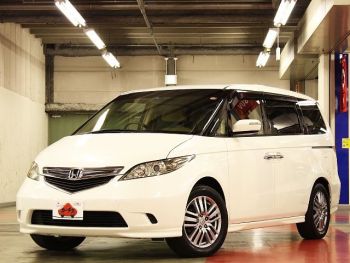 Honda Elysion Mpv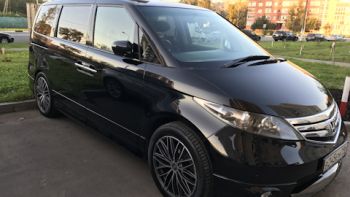 Honda Elysion MPV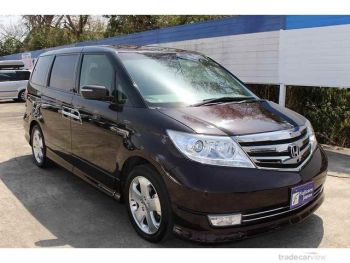 If you contact us for our current stock Honda Elysion list you will also get the opportunity to see a full Honda Elysion vehicles for sale showing the cars of your choice in the comfort of your own home to see time and again. These is NO obligation to our email service, advice or the YouTube videos.
Look you've seen the cars and prices…….. surely you got the idea by NOW!
Algys Autos Ltd is by FAR the best UK value available!!
How? We have garages in Japan and UK. NO middle-men.
We have the FULL infrastructure in place and we are not greedy. £350 profit per car SIMPLE.
IF you still need convincing check out our current 'Stock' on the link at the top of the page or send for the advanced Honda Elysion for sale list via email.
No obligation, just email us and ask for the latest Honda Elysion UK email list. Not difficult is it. And then call or email, ask to be put on the daily email list.