Porsche 356 Speedster replica For sale fully UK Registered direct from Japan supplied in UK by Algys Autos Ltd, THE Best Value Porsche 356 Speedster replica in the UK. FACT. Your search for the best quality Porsche 356 Speedster replica starts and ends here! All available via our unique 'Import Scheme'.
Porsche 356 Speedster replica For Sale in the UK Via Algys Autos.
The UK Premier Importer supplying direct from Japan for over 20 years!
All Algys Autos Porsche 356 Speedster Replica are imported direct from Japan to order and supplied fully UK Registered. Email us for details.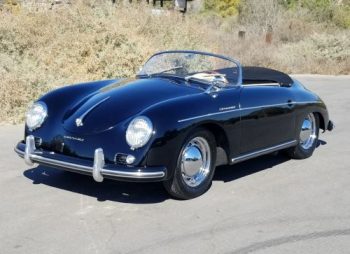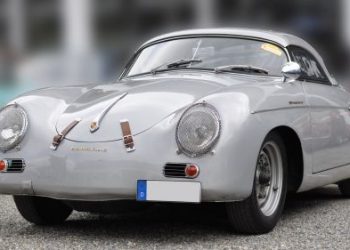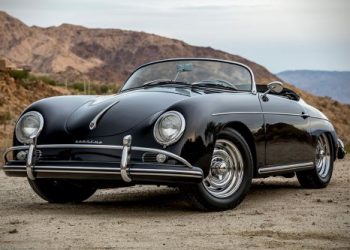 Introduction –
Important, Please Read
The Porsche 356 Speedster Replica Super Wide body Porsche 356 Speedster Replica. This is a new Vintage 1957 Porsche Speedster Super Wide Body Carrera "Turbo Look" Reproduction With Chrome 17 inch 5 star performance rims with the Porsche emblem in the center, you are looking at a new finished Reproduction, This Vintage Speedster is loaded with Guarde Red exterior and light tan leather interior and a 1915cc motor . This is a brand New 1957 Super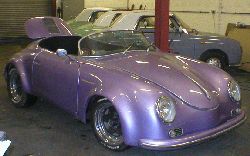 Wide Body Carrera" Turbo look" Speedster Reproduction Factory Built Vintage Speedster. This is a rare chance to own a super wide body speedster. This is one of the most timeless and Classic designs ever produced and with the super wide body gives it a new "Turbo look". Real Speedsters are recognized and revered all over the world the 356 Speedster brings back fond memories of open air motoring and stepping back in time to the 50″s and cruising on the autobahns or up the coast roads, top down light breeze swirling around! Oh it's like time stood still whenever you get into one of these beautiful Porsche Speedsters and take to the open road. The price tags on the authentic, original Speedsters are reaching astronomical levels, in mint condition examples are selling for £150k+.
What sets Algys Autos Ltd apart from the rest?
That's simple, Algys Autos import fresh Porsche 356 Speedster replica direct from our Japan garages NOT from very inferior UK auctions or from Porsche 356 Speedster circulating for sale within the UK. Most UK traders buy from the used UK market, generally these cars are tired and have been subjected to the cruel and harsh winter roads and conditions. Ask to see the Japanese auction sheet and proof they imported it from Japan…..if they can't or won't provide it, turn around, walk away and come to the experts. Porsche 356 Speedster replica For Sale.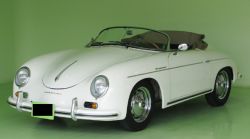 Please Note:
Compare our prices of Porscge 356 Speedster replica and you will recognise that Algys Autos is, without doubt, the best 'Value for Money' in the UK, You will note that the prices are offered via the 'Import Scheme'. The Import Scheme was a brain-child of Algys Autos over 20 years ago and many have tried to copy it with little success. The other traders even refer to the idea as the Import Scheme (conveniently dropping the 'Algys Autos' of course). The Import Scheme is where Algys Autos allows you to bring the selected vehicle into the UK as a 'Private Importation' and thus saves £1000's. We buy any model to your detailed requirements under this scheme via our Garages in Japan.
We are the UK premiere importer and supplier of the Porsche 356 speedster and represent over 600 garages in Japan! Our UK garage at Bristol offer full facilities and your car can be delivered to your door via transporter. For full details click the link 'Import Scheme'
Algys Autos Ltd are suppliers of all models to the trade, you too now have the opportunity to purchase at Japan trade prices! We consistently offer the very best value for money in the UK! Porsche 356 Speedster replica For Sale.
Porsche 356 Speedster replica for sale are available for sale direct from Japan Supplied Fully UK Registered
If you contact us for details of Porsche 356 Speedster replica you will also get the opportunity to see a full details and photographs showing the Porsche 356 Speedster of your choice in the comfort of your own home to see time and again. These is NO obligation to our email service, advice or the YouTube videos.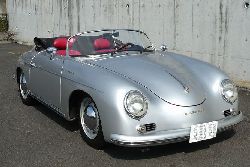 Look you've seen the cars and prices…….. surely you got the idea by NOW!
Algys Autos Ltd is by FAR the best UK value available!! How? We have garages in Japan and UK. NO middle-men. We have the FULL infrastructure in place and we are not greedy. £350 profit per car SIMPLE. Try asking another dealer how much profit he's made on a car!