Nissan S Cargo (Escargot) For sale UK Registered direct from Japan  supplied fully UK registered by Algys Autos Ltd, THE Best Value in the UK. FACT. Your search for a quality Nissan S Cargo starts and ends here! All available via our unique 'Import Scheme'.
Nissan S Cargo For Sale in the UK Via Algys Autos.
The UK Premier Importer supplying direct from Japan for over 20 years!
To see if we have any Nissan S Cargo available en route check the 'Stock' link at the top of the page.
To send a request to us for a Nissan S Cargo simply send us an email from here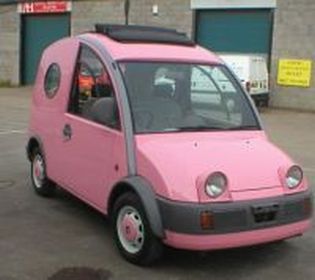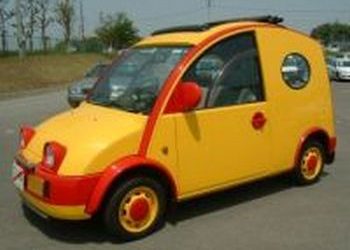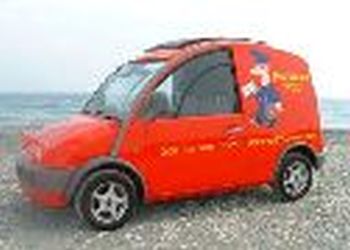 Introduction –
Important, Please Read
Nissan S Cargo (Nissan Escargot – The Snail)
The Nissan S Cargo or Nissan Escargot as it has become widely known (Its name was an amusing double entendre meaning both 'Small Cargo' as well as 'Escargot', the French word for snail. This was because the styling of the S Cargo looked a lot like a snail) was produced in limited numbers from 1989-91 where only 12,000 were ever produced in Japan. They are part of the Nissan / Pike Dynasty and are highly sought after little collecters vans. Nissan S cargo are all 1500cc automatics and run on the Nissan Sunny running gear. Used the world over as highly profitable promotional or quality advertising vehicles. (Macdonalds and KFC have bought 100's for that very reason!)
Algys Autos Ltd has 2. One is painted red with Postman Pat Graphics, the other is yellow and is Delboy's present to Rodders in their new Trotters Independant Livery. They turn heads and demand so much attention it is the best advertising feature you can imagine!
We are able to supply Nissan S cargo to you fully sprayed in whatever colour and graphics you require Nissan S Cargo For Sale.
Compare our prices and you will recognise that Algys Autos is, without doubt, the best 'Value for Money' in the UK, You will note that the prices offered 'Import Scheme'. The Import Scheme was a brain-child of Algys Autos over 20 years ago and many have tried to copy it with little success. The other traders even refer to the idea as the Import Scheme (conveniently dropping the 'Algys Autos' of course). The Import Scheme is where Algys Autos allows you to bring the selected vehicle into the UK as a 'Private Importation' and thus saves £1000's. We buy any model to your detailed requirements under this scheme via our Garages in Japan.
We are the UK premiere importer and supplier and represent over 600 garages in Japan! Our UK garage at Bristol offer full facilities and your Nissan S Cargo can be delivered to your door via transporter. For full details click the link 'Import Scheme' above. These prices represent un-surpassable quality and value for money.
Algys Autos Ltd are suppliers of all models to the trade, you too now have the opportunity to purchase at Japan trade prices! We consistently offer the very best value for money in the UK! Nissan S Cargo For Sale.
What sets Algys Autos Ltd apart from the rest?
That's simple, Algys Autos import fresh Nissan S Cargo stock direct from our Japan garages NOT from very inferior UK auctions or from Nissan S Cargo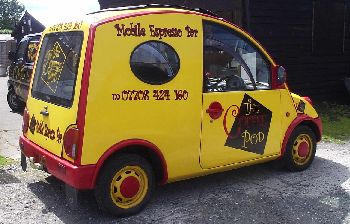 circulating for sale within the UK. Most UK traders buy from the used UK market, generally these cars are tired and have been subjected to the cruel and harsh winter roads and conditions. Ask to see the Japanese auction sheet and proof they imported it from Japan…..if they can't or won't provide it, turn around, walk away and come to the experts.
Contact us via email and ask details of any Nissan S Cargo available for sale direct from Japan and will be supplied fully UK registered for you. Send an email from here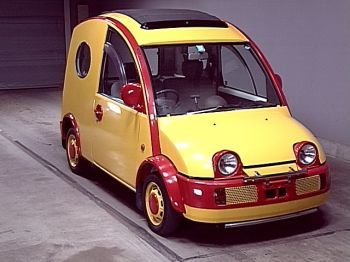 Algys Autos can create your Nissan S Cargo as a great promo vehicle and get you noticed!
Nissan S Cargo For Sale.
Nissan Escargot Specifications:
Production Information
Produced only for the Japanese Domestic Market (JDM).
12,000 units produced from 1989 to 1994.
Price of new car in Japan (in 1989): ¥1,250,000 JPY (approx. £5,200, $12,000 CAD, or $10,200 USD).
General
Frame R-G20
Body type Kei class delivery van
Number of doors 3
Seating capacity 2 persons (plus 2 with folding rear seat – no restraints)
Drive FF (Front engine, Front wheel drive)
Specificications
ENGINE
Engine model E15S
Engine type inline 4-cylinder, 8-valve SOHC
Displacement 1487 cc (90.742 cu in)
Unitary capacity 371.75cc per cylinder
Max. power (Net) 73 PS (72.0 bhp) (53.7 kW) @5600 rpm
Max. torque (Net) 116 Nm (85.4 ft-lbs) (11.8 kg*m) @3200 rpm
Specific power 48.4 bhp/litre (0.79 bhp/cu in)
Specific torque 78.01 Nm/litre
Power-to-weight 75.79 bhp/ton
Fuel type Gasoline
Fuel system 1 carburetor
Aspiration Normal
Compressor type N/A
Intercooler None
Catalytic converter Yes
Coolant Water
Bore 76.0mm (2.99 in)
Stroke 82.0mm (3.23 in)
Bore/stroke ratio 0.93
Compression ratio 9.00:1
Fuel consumption (city) Manufacturer spec: 5.4 L/100km (52 mpg – imperial)
Realistically: 8.3 – 8.8 L/100km (32 – 36 mpg – imperial)
Nissan S Cargo the best Promotional Vehicle available!!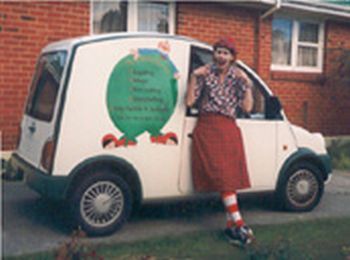 Mischief and the Klownmobile. Made by the Pike Factory, the Nissan S Cargo ( Escargot ), is the perfect klown car. Every where Mischief goes he gets smiles and waves. Two seats in front, plenty of space in the back for stilts and magic gear, and a 1500cc Nissan Pulsar engine Mischief can go almost anywhere. In 1999 Mischief went to Auckland and the Escargot klownmobile did not miss a beat.   
Nissan S Cargo For Sale direct from Japan Supplied Fully UK Registered
Here is just a sample of the many Nissan S Cargo for sale supplied UK registered direct from Japan.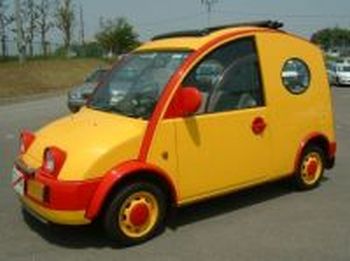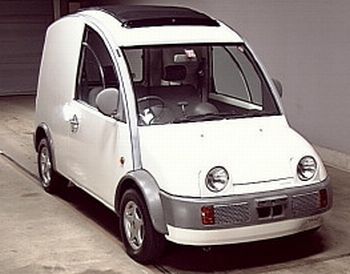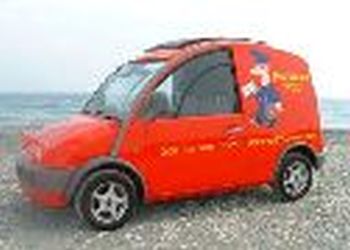 If you contact us via email and are serious about importing a Nissan S Cargo direct from Japan and fully UK registered we will check Japan for you to see what Nissan S Cargo are available for sale. we will send you an email and you will also get the opportunity to see photographs showing the Nissan S Cargo of your choice in the comfort of your own home to see time and again. These is NO obligation to our email service, advice or the YouTube videos. Nissan S Cargo For Sale.
Some Recent Examples sold Via the Import Scheme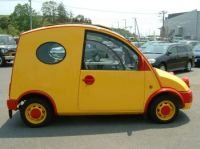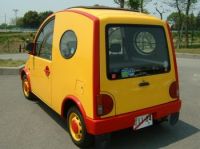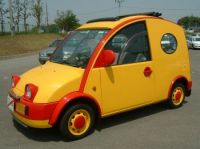 Send us an Email Now and get the latest Email list of Nissan S Cargo in Japan supplied to the UK supplied UK Registered of course!
Look you've seen the cars and Algys Autos prices…….. surely you got the idea by NOW!
Algys Autos Ltd is by FAR the best UK value available!! How? We have garages in Japan and UK. NO middle-men. We have the FULL infrastructure in place and we are not greedy. £350 profit per car SIMPLE. Try asking another dealer how much profit he's made on a car!